PITCHOLOGY
The Art & Science of Raising Capital for Entrepreneurs
Release Date January 2023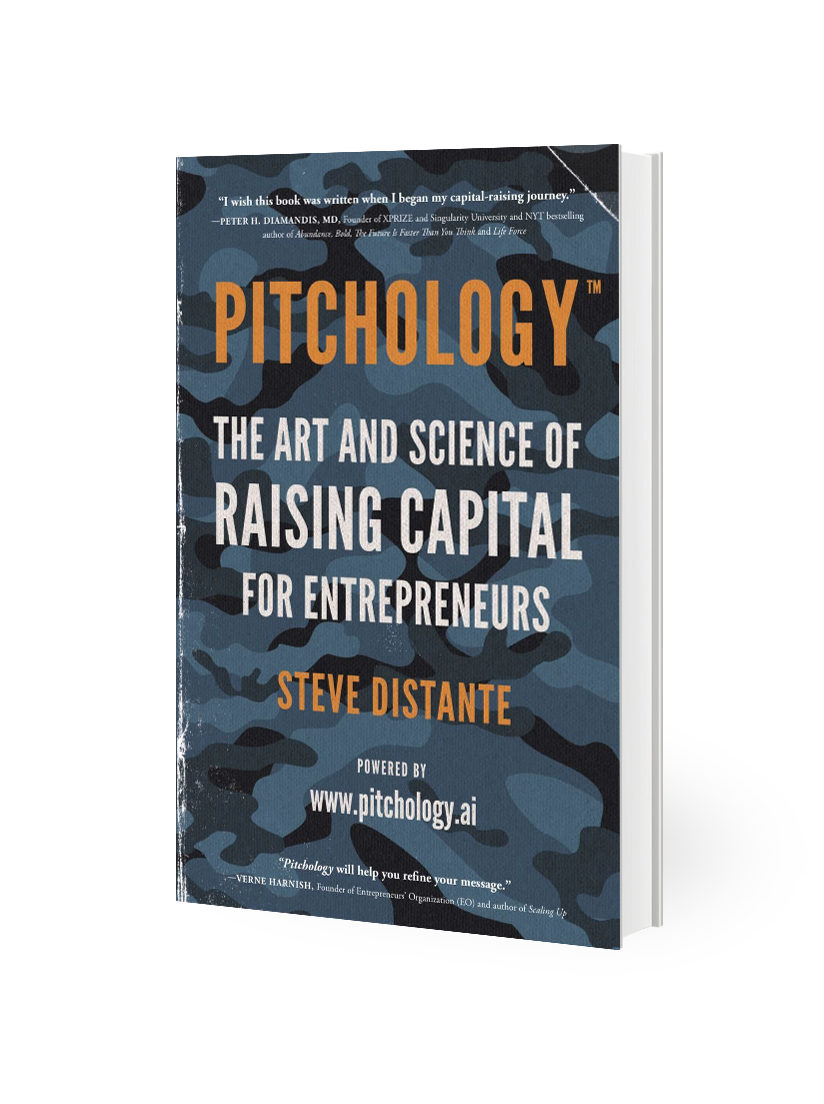 Pitchology | noun | pitch·ol·o·gy: the art and science of planning and executing a thoughtful, intentional fundraising strategy that attracts the right investors and keeps your business on the right path.
As an entrepreneur, you've poured passion and determination into your business. Reaching the next level means raising capital and finding investors who believe in you and your vision. Most rely on plans and projections as the foundation of their pitch, but you have something more powerful: your story.
In Pitchology, entrepreneur, investment banker, and impact investor Steve Distante shows how to attract investors, select the right financing team, and produce results without sacrificing purpose or pride. An investment banker for nearly three decades, Steve has heard thousands of pitches and helped countless entrepreneurs unlock their business stories and make a difference in the world. You'll learn best practices and insider tips on preparing a pitch with substance, raising capital with confidence, and discovering the right partner with the right terms. Every entrepreneur can influence others and inspire positive change, no matter their product or industry. A customizable journey with expert insight and fundraising fundamentals, Pitchology is a powerful must-read for the entrepreneur searching for meaningful success.
What Other Thought Leaders Are Saying
Entrepreneurs are always needing to pitch their business – to attract talent, attention, clients, and investors. Pitchology will help you refine your message and provides ample links to podcasts and YouTube videos, so you have some real-world examples from which to learn. I'm proud to be a contributor to the book.
This book is a MUST read for entrepreneurs navigating the maze of raising capital. As an entrepreneur I wish this book was written when I began my capital raising journey. I am grateful to have been a collaborator on Pitchology!
In Pitchology, Steve Distante provides entrepreneurs—both new and very seasoned—with a systematic approach to raising capital to fund their new business or idea. He stresses the importance of getting the right kind of investor to keep the business on the right path, and provides 'sticky' stories that bring his points home.
Topics Covered In This Book
Angels, Friends, & Family
PITCHOLOGY
The Art & Science of Raising Capital for Entrepreneurs
Join the early access list
Release Date Jan 2023