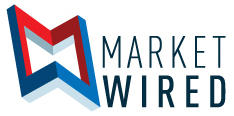 Vanderbilt Financial Group adds a new branch in Cheshire, Connecticut with over $40 million in Assets Under Management
WOODBURY, NY–(Marketwired – May 18, 2017) – Vanderbilt Financial Group, an Independent Broker Dealer, is pleased to announce the addition of a branch from Cheshire, Connecticut. Formerly affiliated with Hornor, Townsend & Kent, EVANS Group Financial Advisors has joined Vanderbilt.
Coming off the heels of their biggest recruiting year ever with 25 new advisors in 2016, Chief Operations Officer, Joe Trifiletti explains, "We have seen a lot of momentum in the last year and expect to expand on that in a big way this year. We're seeing a lot of individual Financial Advisors, as well as groups, looking to join our firm due to our attractive culture, focus on Impact Investing, and recent growth in a time when many firms are shrinking."
The EVANS Group is comprised of Financial Advisor, Michael Evans, and his wife Mary who manages all the administrative needs of their business. Michael has over 27 years of experience in the industry and holds Series 6, 7, 24, 63, and 65 licenses as well as Life and Health Insurance. The EVANS Group was started in 2006 and services both individuals and businesses.
Michael and Mary pride themselves on their mission to work with each individual client to pin point their unique challenges, situation, and goals in order to create a highly customized and individual plan to best meet their needs, which is also a pillar of Vanderbilt's practice. The EVANS Group has a special focus on helping clients in periods of transition like job change, retirement, change of marital status, and inheritance.
Michael is a proud 1984 graduate of Providence College. He started his professional career as an accountant with Big 8 Accounting Firm, Coopers & Lybrand, and he passed the CPA exam in 1985. Michael and Mary have lived in Cheshire for 20 years with their 3 children, Kirsten, Caitlin, and Zachary. Michael shares, "Mary and I are absolutely thrilled to join Vanderbilt Financial Group today! When we met Steve Distante and his extraordinary executive team at the Vanderbilt corporate office, Mary and I instantly knew that Vanderbilt was the perfect firm for our clients and for our family. As the first office in the state of Connecticut, Mary and I are very excited to help Vanderbilt to increase our "Foot Print" in the "Land of Steady Habits."
"Michael and Mary are such a wonderful couple…" says Vanderbilt CEO, Steve Distante, "… they are both such appreciative and genuine people. It was an instant connection to find another rare long term married couple that works together like me and my wife Heidi, our Chief of Staff. We knew from the start they would be great addition to the Vanderbilt Team especially their strong connection to our five core values of Gratitude, Respect, Innovation, Teamwork, and Trustworthiness. We are looking forward to a long and prosperous relationship, we are grateful that the Evans family has chosen Vanderbilt as their broker dealer."
About Vanderbilt Financial Group: Founded in 1965 and located in Woodbury, NY, Vanderbilt Financial Group is an Independent Broker Dealer known as the Sustainable Broker Dealer committed to investing with purpose. The firm offers Impact Investments in socially and/or environmentally responsible, ethical, and impactful opportunities. In 2014 the firm was recognized with the MAP Vital Factors Solutions® Presidential Award for achieving excellence through implementing the MAP Management System™ and in 2015 became the first LEED Platinum office building on Long Island. Vanderbilt's refreshing, unique, and innovative culture is a driving force to constantly strive to positively impact their community. To learn more, check out http://joinvanderbilt.com/.