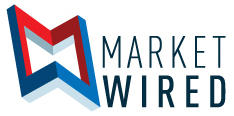 Vanderbilt Financial Group Adds Two Additional Financial Advisors This Week, Totaling in $20 Million in Assets Under Management Bringing the Monthly Total to Ten New Advisors
WOODBURY, NY–(Marketwired – August 26, 2016) – Vanderbilt Financial Group, an Independent Broker Dealer known as the Sustainable Broker Dealer, adds an additional two representatives just a week after adding eight to their sales-force totaling $220 million in Assets Under Management added in August.
This addition secures 2016 as Vanderbilt's biggest period of growth to date, much due to the Executives Team's recruiting process led by COO, Joe Trifiletti. "We understand the pain points of being a representative and have designed customizable business models that provide state of the art technology and tools to assist our representatives in creating successful and sustainable practices," says Trifiletti. When recruiting, Vanderbilt applies a strict code of ethics to ensure the highest quality of talented representatives who are cultural matches with the firm's core values.
Financial Advisor, Stephen Kaufman joins Vanderbilt with over 20 years of experience and was most recently associated with LPL. Stephen will work out of Vanderbilt's Freehold, New Jersey branch.
Palavi Malik joins the team as an Insurance Representative after working at Mass Mutual as a Financial Representative. Palavi has been in the financial industry for over six years and says, "I come from a family of entrepreneurs. I am excited to join the Vanderbilt team and believe that success is a result of hard work and razor sharp focus." Palavi joins Vanderbilt's Woodbury headquarters.
"We're excited by our recent growth and are confident that representatives like Stephen and Palavi will help us further our sales-force and financial footprint. Vanderbilt Financial Group has always been driven by a strong entrepreneurial spirit, and it's exciting that Palavi shares that drive," says Vanderbilt Financial Group Chief Executive Officer, Steve Distante.
About Vanderbilt Financial Group: Founded in 1965 and located in Woodbury, NY, Vanderbilt Financial Group is an Independent Broker Dealer known as the Sustainable Broker Dealer committed to investing with purpose. The firm offers Impact Investments in socially and/or environmentally responsible, ethical, and impactful opportunities. In 2014 the firm was recognized with the MAP Vital Factors Solutions® Presidential Award for achieving excellence through implementing the MAP Management System™ and in 2015 became the first LEED Platinum office building on Long Island. Vanderbilt's refreshing, unique, and innovative culture is a driving force to constantly strive to positively impact their community. To learn more, check out http://joinvanderbilt.com/.