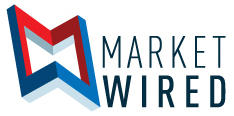 Vanderbilt Financial Group Recruits a Team of 8 New York Financial Advisors From Bishop Rosen & Co. Bringing Over $200 Million in New Assets Under Management
WOODBURY, NY–(Marketwired – August 18, 2016) – Vanderbilt Financial Group, an Independent Broker Dealer known as the Sustainable Broker Dealer, is quickly becoming a recruiting powerhouse with the addition of its newest team of advisors. This latest recruiting effort acquired a team of 8 seasoned advisors from New York City totaling over $200 million in Assets Under Management. Isaac Schlesinger, is the co-founder and key executive of Bishop Rosen & Co. which was established in 1964. Issac leads the team comprised of; Israel Harman, Henry Lefkowitz, Joshua Pessin, William Wu, Simon Chung, George Drakos, and Lyle Perlmutter. Simon Chung and William Wu will now be located in Vanderbilt's Woodbury headquarters, while the other six representatives will work out of their individual New York offices.
This addition brings the 2016, year-to-date total to 20 new Financial Advisors hired by Vanderbilt Financial Group, and Vanderbilt's Executive Team has no intention of slowing down. Chief Operating Officer, Joe Trifiletti, says, "Each new advisor to join Vanderbilt brings a new level of excitement as we continue to grow; the opportunity to bring eight advisors to Vanderbilt at once is exceptionally exciting."
In addition to the eight advisors, Operations Specialist, Michelle Manfre, will also come to Vanderbilt from Bishop Rosen with 16 years of Operations and Brokerage experience. Last week, Vanderbilt hosted an orientation for the new group which included a deep dive into Vanderbilt's Culture, Operations, Fixed Income, Insurance and Compliance procedures. After a full day of orientation at Vanderbilt, Financial Advisor Joshua Pessin voiced his enthusiasm by stating he was, "very excited to join the VFG team" after 20 years in the industry.
Vanderbilt CEO, Steve Distante, says, "Last year we celebrated our 50th anniversary as a firm by looking back at past successes and looking forward to the next 50 years of growth and innovation. In our 51st year, so far, we've made big steps to expand on our foundation to create a lasting and sustainable organization for our advisors to call home."
About Vanderbilt Financial Group: Founded in 1965 and located in Woodbury, NY, Vanderbilt Financial Group is an Independent Broker Dealer known as the Sustainable Broker Dealer committed to investing with purpose. The firm offers Impact Investments in socially and/or environmentally responsible, ethical, and impactful opportunities. In 2014 the firm was recognized with the MAP Vital Factors Solutions® Presidential Award for achieving excellence through implementing the MAP Management System™ and in 2015 became the first LEED Platinum office building on Long Island. Vanderbilt's refreshing, unique, and innovative culture is a driving force to constantly strive to positively impact their community. To learn more, check out http://joinvanderbilt.com/.